Spring Equinox Party + Fundraiser
It's takes a community of family, friends,and neighbors to support and uphold our mission so that every child can experience a childhood rooted in nature. Join us this spring as we celebrate and honor the season of new ideas, fresh faces, and great blessing AND raise funds to support nature-based early learning for all.
This special evening includes a silent auction, community raffle, locally catered, seasonal appetizers and drinks, and live music featuring Washington artist, Cascade Cascade.
For parents and caregivers in our community, our friends at Yoga Family Inc in Maple Valley will be offering a Parent's Night Out, so that children, too,  can have a party of their own in a safe and nurturing setting just 5 minutes away!
Event Details
WHO: Family, friends, neighbors, and our community supporters. This is a 21+ event.
WHEN: March 23rd, 2019 6pm-9pm
WHERE: Studio Barre and Lounge, 30741 3rd Avenue, Suite 105, Black Diamond, WA 98010
TICKETS: $50 per person, includes food and drinks
Buy Tickets for this special event or contact Lindsay Toney, Event Chair for more information.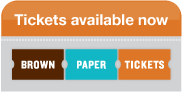 Interested in Sponsoring this Event?
Do you love young children and believe that all children have the right to a nature-rich early childhood? Our corporate and business sponsors ensure that every dollar raised at this event goes where it's needed most. We'd love to partner with your business! Download our Greenplay Northwest_Sponsorship packet for details.